Technical Service | RJ Owen Associates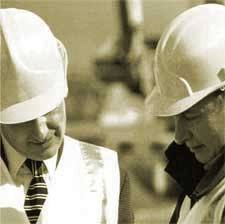 RJ Owen Associates offers start-up, commissioning, maintenance, and repair service on air make-up and ventilation systems; heating systems; steam systems; and building and HVAC controls.  We also offer steam system audits and system efficiency upgrades.
We are the factory sales representatives for Weather-Rite Gas-fired Heating Equipment,  LJ Wing Steam Heating and Gas-Fired Heating Equipment, Ice-Western HVAC Equipment, and Brasch Electrical Heating Equipment and Gas Detectors.
We are factory-authorized service technicians for Mestek gas-fired heating products and a servicing distributor for various process control, gas detection, and building automation companies.  We can help with commissioning your system, maintaining and repairing your system, and upgrading or replacing existing systems.
We offer maintenance agreements for industrial and commercial buildings to help optimize operating and repair costs. Please contact us for a free consultation.
RJ Owen Associates offers individualized training for steam engineering, energy conservation, and HVAC technology.  We can help design and implement preventive maintenance programs, energy efficiency upgrades, and new technology integration. Call or email today to speak with someone, 336-869-7579.